Meet Dr. Jennifer Lovely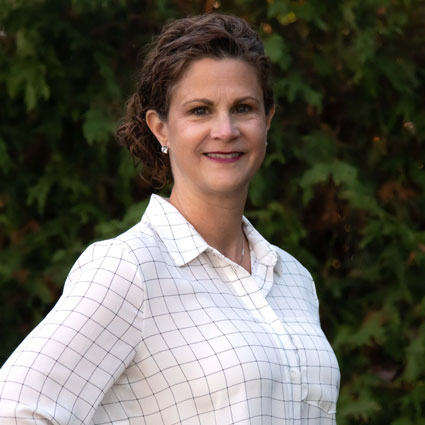 Early on Dr. Lovely knew she would become a chiropractor. While at Central Michigan University (born and raised in Michigan) she was treated by a chiropractor for a shoulder issue and was amazed how quickly and naturally it resolved. The idea of helping others without the use of drugs or surgery quickly became her passion.
An Education in Chiropractic
Dr. Lovely continued her studies at Logan University in St. Louis, MO. While there she studied several different chiropractic techniques allowing her to treat many different types of patients, from infants to elderly, and everyone in between. Dr. Lovely graduated with a Bachelor of Science in Human Biology and Doctorate in Chiropractic in 1995.
Dr. Lovely began her chiropractic career along with her classmate, who then became her husband and clinic partner, at their first practice in Walled Lake, Michigan. After a few years they moved to Windsor, ON. (her husband's hometown) and continued to have a successful family practice for 17 years. Dr. Lovely has always enjoyed the family aspect of practice, especially caring for pregnant moms, and eventually their babies.
Outside of the Practice
In 2014 Dr. Lovely and her family relocated to Ottawa with their 3 beautiful daughters. Besides taking care of people and helping them make healthy, natural choices for themselves and their families, she enjoys outdoor activities and spending time with her husband and their girls.
Learn more about Dr. Lovely and how she can help your family by contacting our practice today to book your first appointment. We look forward to meeting you!

Chiropractor Riverside South | (613) 425-0915