New Clients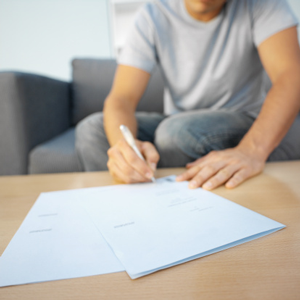 Welcome to Ottawa Family Chiropractic
We're excited that you're considering care with our team. When you step foot in our practice, you'll always be greeted with a smile and by name. You'll find your visits to be educational and time conscious, but most importantly, they'll provide you with the natural healing you're looking for.
Your First Visit
During your first visit, you'll start by turning in your new client paperwork if you haven't already done so online. Then, we'll take you back to begin a health history with Dr. Potts or Dr. Lovely, who will dive deep to uncover exactly what's going on in your body. She'll perform a few tests to get a better understanding of your problems. If X-rays are necessary, we'll send you for imaging just a few doors down from our practice.
This visit will take roughly 45 minutes.
Your Second Visit
At your second appointment, Dr. Potts or Dr. Lovely will review your report of findings with you and give you the opportunity to ask any questions that you have. Care with us is always custom to each client, so you can be assured that you're receiving care that is targeted to you needs.
If you'd like to begin care on this visit, we can perform your first adjustment. Please allow about 30 minutes for this visit.
Regular Care
We take a client-centered approach to care, which means giving you options and making you an active partner in your health. After clients are feeling better and able to see the vast improvement in their life following a series of adjustments, many want to continue with regular maintenance visits. We want you to be comfortable with your frequency of visits — Dr. Potts or Dr. Lovely are always happy to discuss your individual health goals.
Get Started Today
Our practice is proud to offer flexible hours for your convenience. If you'd like to learn more about what chiropractic care can do for your family, contact us today to get started. We look forward to meeting you!
CONTACT US

New Clients at Ottawa Family Chiropractic | (613) 425-0915